Belmont Mills Inc. has a full line of limestone, gravel and sand. Our products will meet the needs of any consumer with all
projects large and small. All stone can be picked up or delivered to your home or jobsite. Our 10 ton trucks have the ability
to spread stone out of a spreader box which works great for providing a top coat of stone.
When servicing multiple properties or customers, bulk salt is the most efficient and economical way to keep winter weather under control.
With the ability to stockpile a minimum of 20-25 ton of bulk salt many of our customers have increased their profitability and limited their need for pre-planning.
Call us today for a price quote.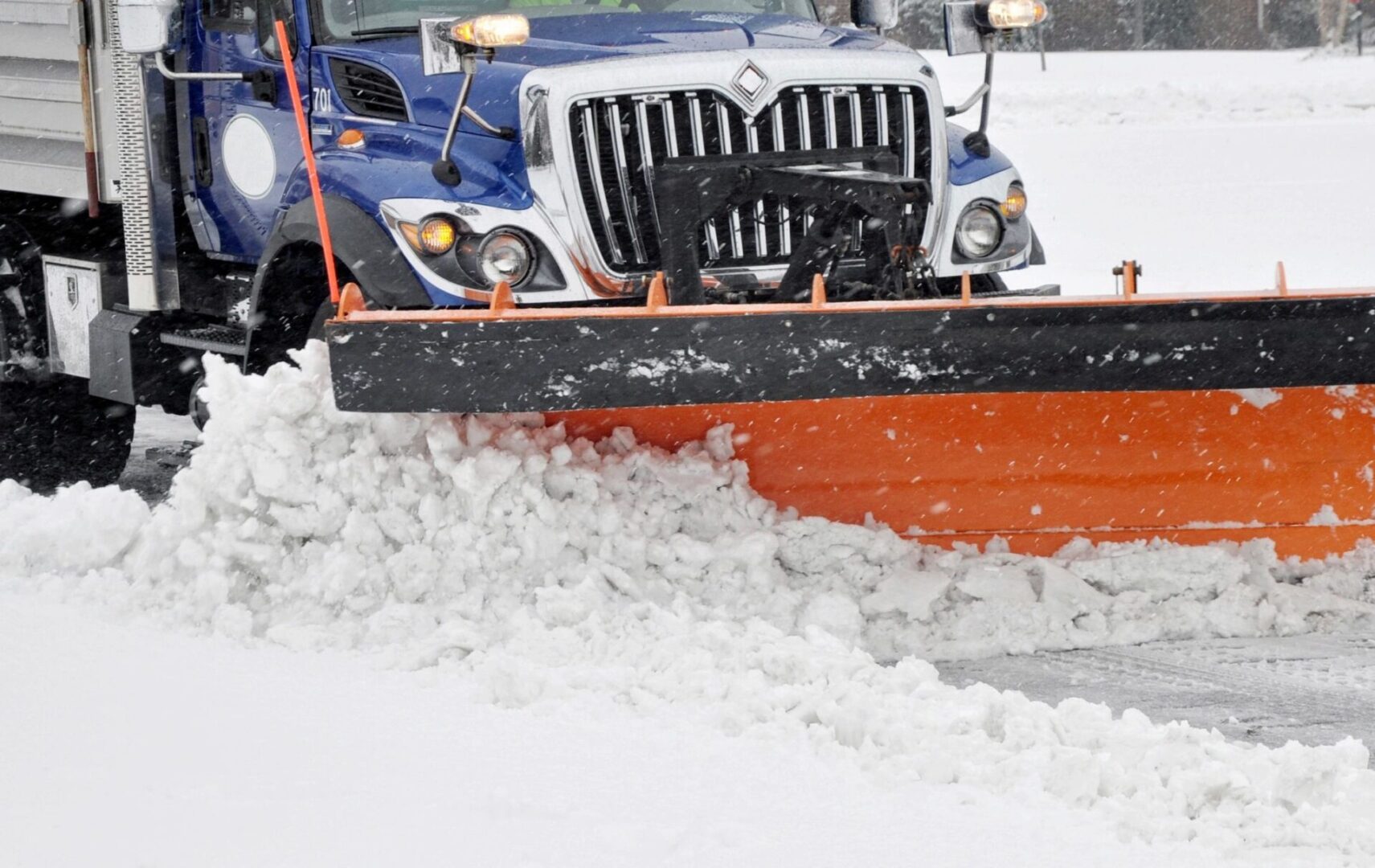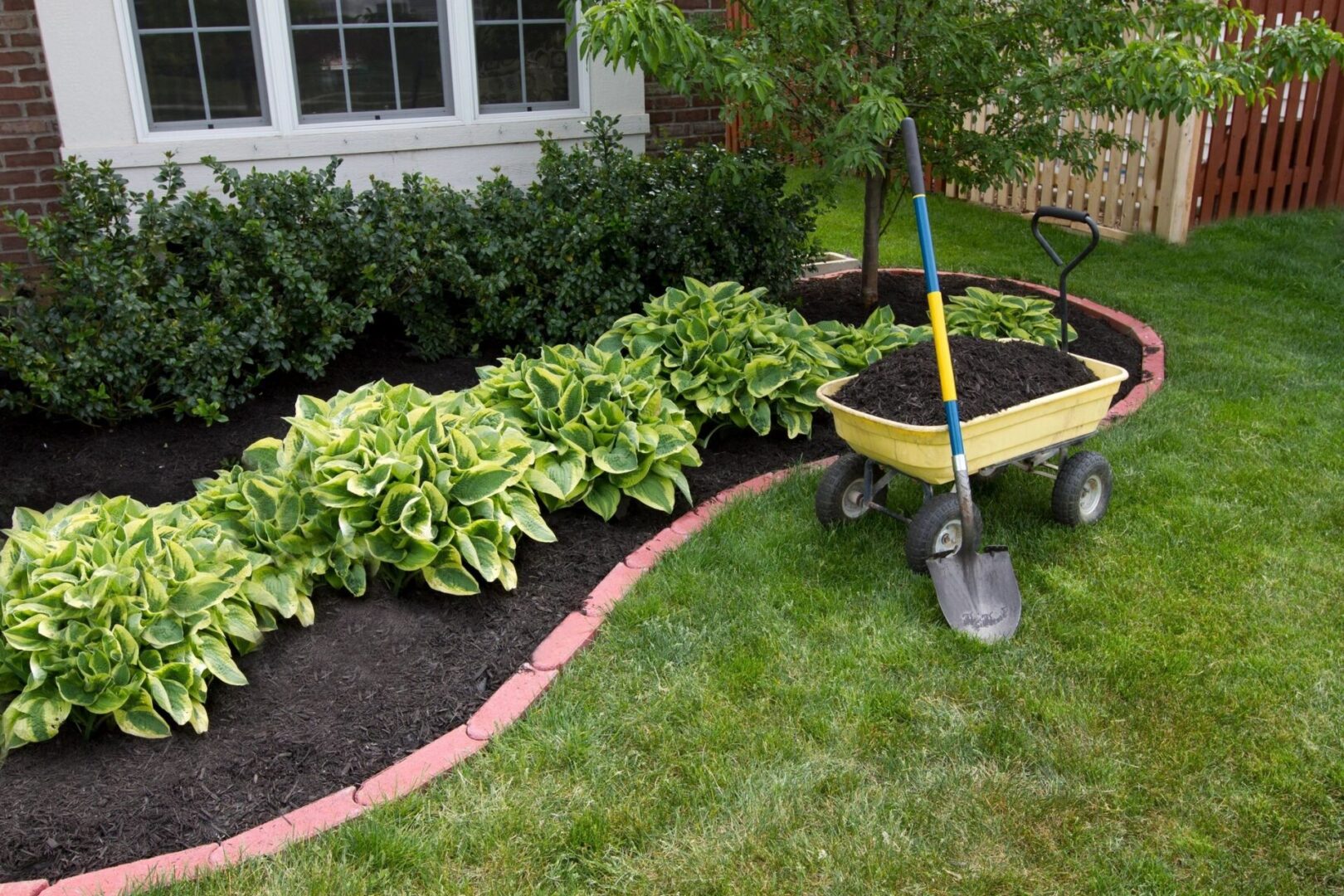 Belmont Mills carries Brown and Black Mulch for landscaping your landscaping needs.  This can be picked up at Belmont Mills or delivered to your home.    
Belmont Mills carries nutrient rich bulk topsoil to meet the needs of any sized project.  Fertile soil is an essential element to healthy plant growth.  Whether growing a lush lawn or establishing a plant forage base for animals, the food chain starts with the soil and the micronutrients present.  These micronutrients are utilized by all types of plants and are the core to their development.   Good quality topsoil is also essential for good soil drainage, root growth, and the nutrient uptake of your plants.  Bulk topsoil is easy to handle and economical.  If hauling is an issue, reach out to us for delivery to right where you need it.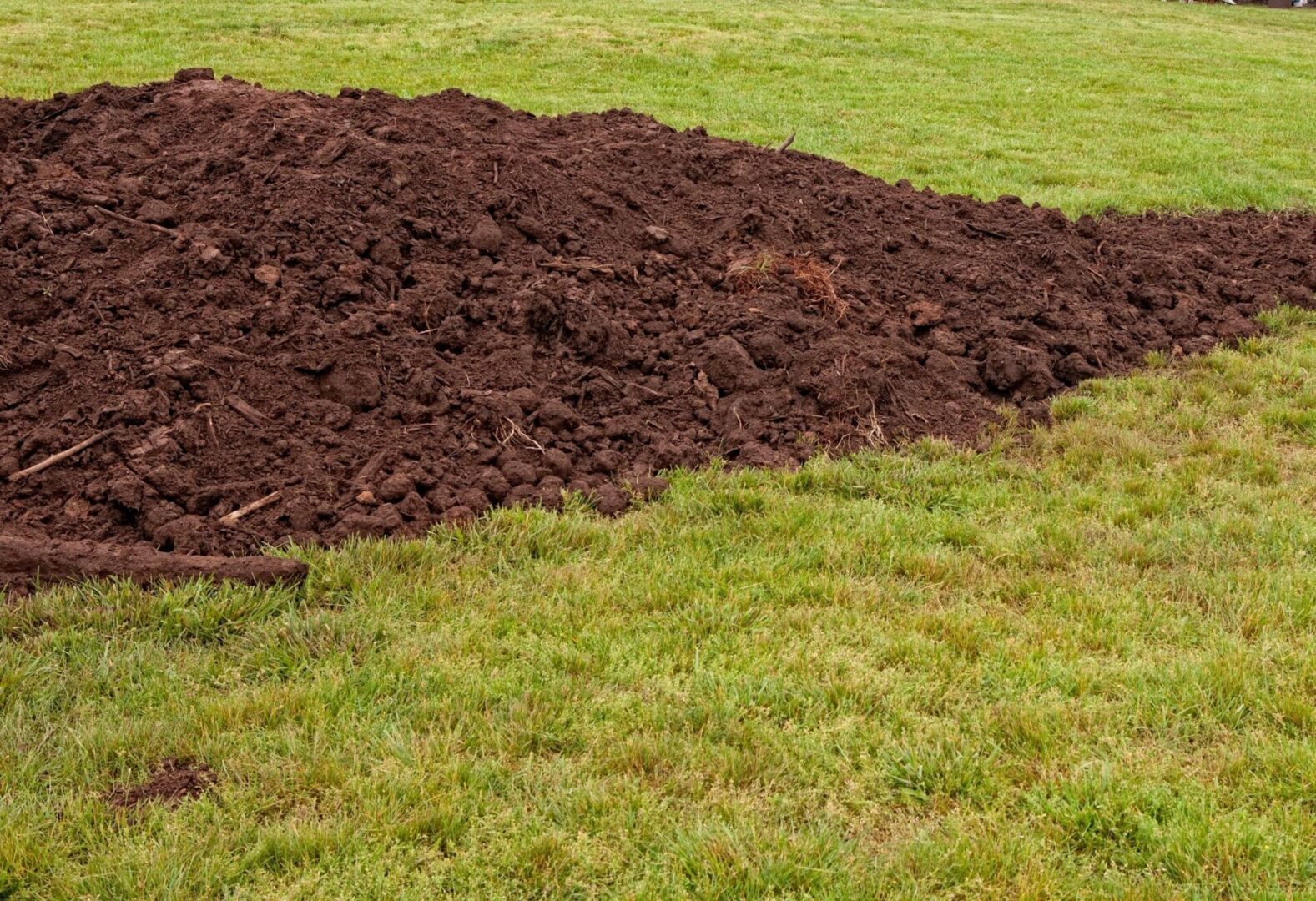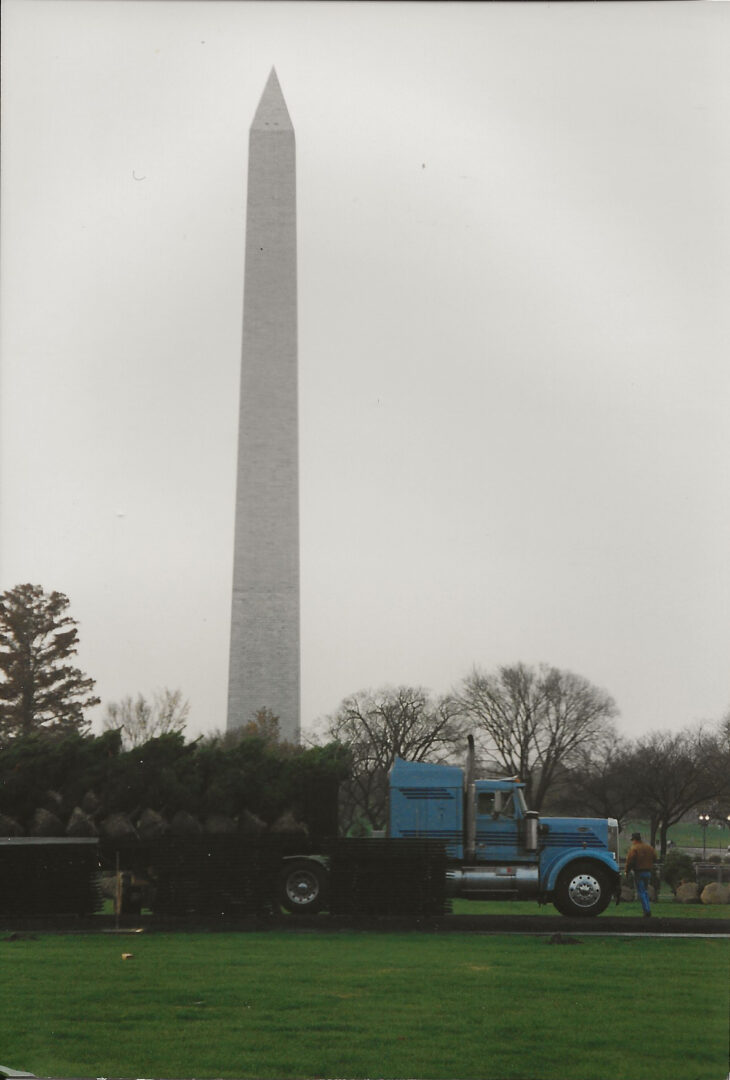 BMI Trucking has built it's business based on exceptional service and expedited delivery.  Over the years our fleet of vehicles has grown to accommodate almost any project.  That equipment includes the following:
Dump Freight-Straight Truck or Tractor Trailer
Flat Bed Freight
Van Trailer Freight
Single axle-spreader trucks
Large projects are not a problem due to our reliable broker trucks.
If you have hauling needs please call today.
For More Information: logistics@belmontmillsinc.com
The culvert pipe carried by Belmont Mills comes from ADS. Since 1967, ADS has been the first choice in corrugated high density polyethylene (HDPE) pipe for contractors throughout the United States. From single-wall pipe for agricultural, residential, highway culverts and recreational applications. In 1987, ADS introduced N-12® smooth interior dual wall pipe, which today is specified nationwide in 4" through 60" diameters for municipal storm drains and highway drainage. In 2008, ADS introduced N-12 HP and SaniTite HP smooth interior dual wall and triple wall pipes, in diameters 12" – 60", manufactured exclusively from Polypropylene resin. ADS offers an extensive range of drainage products, including, soil-tight and watertight pipe. Due to its durability, high resistance to corrosion and chemicals, and load carrying capabilities, corrugated HDPE pipe has become the pipe of choice versus clay and metal varieties.
The distinctive ADS green stripe on our pipe ensures that you are receiving the highest quality HDPE pipe available-drainage products.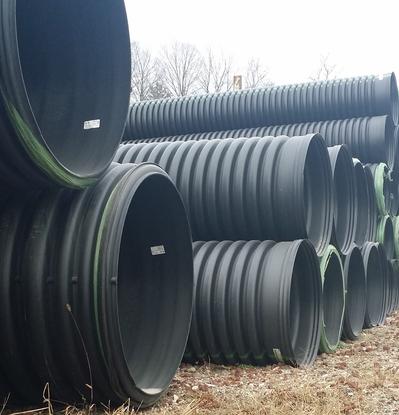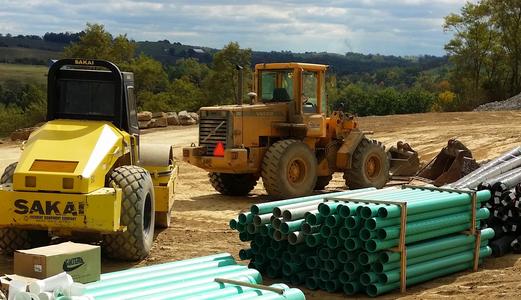 Belmont Mills also carries a wide variety of PVC drainage pipe used in sewer and drainage applications. Drain pipe sizes ranging from 3 inch all the way up to 15 inch. The different types carried are schedule 40, SDR 35 (Gasketed and Solvent Connection), 2729. Fittings for all products are available.
Carthage Mills FX-HS Series
Carthage Mills' FX-HS Series of nonwoven geotextiles are among the most commonly used nonwovens today, and provide immediate and cost-effective solutions for many separation drainage, protection and filtration applications.
Specific Applications Include: Subsurface Drainage Systems; Under Riprap/Hard Armor in Erosion Control; Separation under Streets, Railways, Roadways and pavers; Swalles; Filtration/Drainage in SRW and Landfill Applications; Under Athletic Fields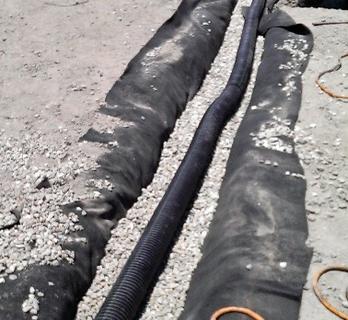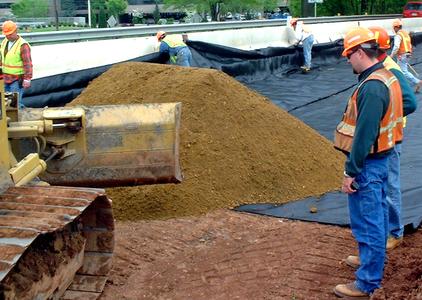 Carthage Mills FX-Series
Carthage FX Series of geotextiles provide immediate and cost-effective solutions for everyday separation and stabilization applications and are among the most frequently used geotextiles in the industry.
Specific Applications Include: Parking Lots; Driveways; Streets; Railways; Roadways; Storage and Staging Areas; Board Roads; Construction Site Access/Haul Roads
Belmont Mills is a distributor for Profile Products and their erosion control solutions. Profile® has a long history of leading innovation in the development of reinforced fiber mulch used as Hydraulic Erosion Control Products. With this partnership Belmont Mills has had the ability to supply product for projects that include well pads, road work and commercial uses. The top selling products are highlighted below, but this is small portion of what is offered. If you have a specific product in mind please call to check pricing and availability.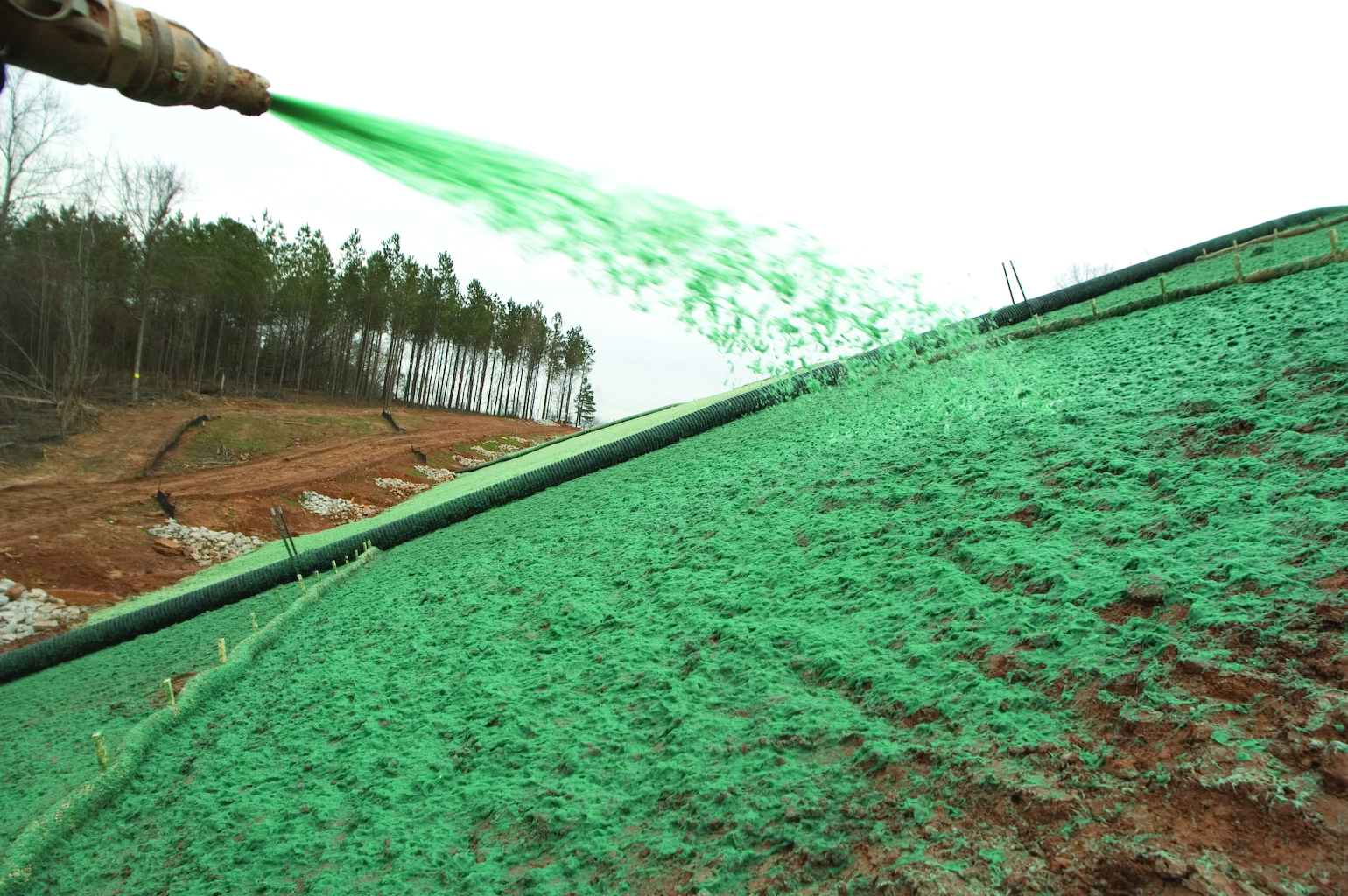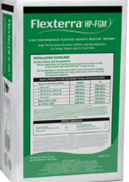 The pinnacle of Profile's Green Design Engineering™.
Patented Flexterra® High Performance-Flexible Growth Medium™ (HP-FGM™)—proven to surpass all hydraulically applied mulch products and turf establishment blankets:
Immediately effective upon application—bonds directly to soil
Superior erosion control—99% effective at multiple large-scale testing laboratories
Excellent functional longevity that lasts through grow-in
Ideal for dormant seeding and long-term protection in arid climates
Less soil preparation, faster lay down and lower installed cost than rolled blankets
Faster vegetative establishment and greater biomass production than any rolled blanket or hydraulically applied mulch available
Minimizes soil loss and turbidity of effluent runoff
Proven to be completely environmentally friendly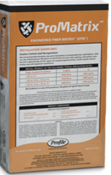 Get superior performance at a competitive price and a higher loading rate with ProMatrix™. ProMatrix with patented Engineered Fiber Matrix™ (EFM™) technology was created to give you an edge when bidding on jobs requiring BFM/SMM hydraulic products. ProMatrix delivers the erosion control and vegetative establishment you expect from Profile Products at a competitive price and with 20% fewer tank loads per job!
As detailed in the EFM Technical Data, ProMatrix EFM delivers superior performance and sustainable results, in an easy-to-apply, and cost effective solution:
Highest-loading formulation with BFM performance; 60 pounds per 100 gallons of water
Speeds application; proprietary Dispersion Granules facilitate even distribution of the fibers and chemistry to ensure smooth slurry pumping and shooting
Class-leading erosion control effectiveness; meets or exceeds all industry testing standards for BFM/SMM products
Lasting performance with a Functional Longevity of up to 12 months
Quick germination and rapid vegetative establishment
Environmentally safe; it's non-toxic, contains 100% recycled wood fibers and is 100% biodegradable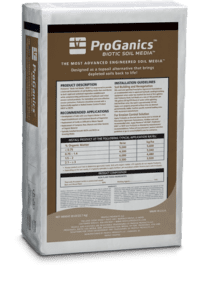 Soils and substrates associated with denuded sites from construction, mining, energy development and other land disturbing activities are inherently lacking in organic matter, nutrients and biological activity essential to sustainable vegetative establishment. Ideally these sites would be covered with several inches (centimeters) of rich fertile topsoil to help develop a reasonable growing medium. However, there is simply not enough suitable or reasonably priced topsoil to ameliorate inhospitable conditions on every site.
Patent-pending ProGanics™ Biotic Soil Media™ (BSM™) has been designed as a topsoil alternative that accelerates the development of depleted soils/substrates with low organic matter, low nutrient levels and limited biological activity. ProGanics is not a direct replacement for expensive topsoil, but provides an abundant source of organic matter and soil building components to quickly modify soil chemistry, initiate growth establishment and buildup of the uppermost "O" and "A" soil horizons.

Biotic Soil Media plus erosion control in one application.
Save time and tank loads while increasing job-site productivity with ProGanics® DUAL™. In one hydraulic application you get the proven soil-building benefits of ProGanics® Biotic Soil Media™ plus the best erosion control effectiveness among all combination products. Get in, get it done and move on with ProGanics DUAL.
The patented ingredients of ProGanics ignite the nutrient cycling necessary to improve soil health for sustainable vegetation establishment while the erosion control protection of a BFM effectively locks down seed and soil. ProGanics DUAL is a Biotic Erosion Control Matrix (BECM) that is ideal for:
Time-sensitive, large projects with depleted soils and slopes ≤ 2H:1V
Remote or difficult-to-access sites
Complicated jobs where efficiency is paramount to turning a profit
Benefits include:
Increased productivity by reducing time and tankloads required for projects
High loading (75 pounds to 100 gallons of water)
Costs less than the combined installed cost of Biotic Soil Media (BSM) and Bonded Fiber Matrix (BFM) products
Replaces costly compost and topsoil, while also preventing erosion with a single application
Helps close-out projects more quickly
Simplifies project logistics by reducing the need to transport multiple products to the jobsite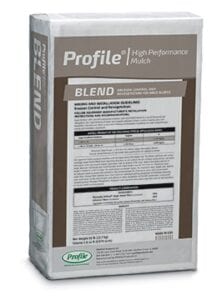 Profile® Blend hydraulic mulch combines 100% Thermally Refined® wood fiber with a "best in class" cellulose fiber to deliver enhanced water-holding capacity, allowing for better germination, fewer washouts and reduced callbacks than other blend products.
The blend of wood and cellulose is both easy to mix and spray, combining good yield and erosion control qualities
Easy to use and load in equipment - goes into suspension at an accelerated rate, allowing for uniform ground coverage
Absorbs water rapidly, forming a homogeneous slurry
Maximum slope length of 15 feet (4.6 m)
Functional longevity is ≤ 3 months
CalcimentTM is a hybrid of Portland Cement and Quicklime. It is a unique blend of CaO + pozzolons. Pozzolons create the cementitious properties in the CalcimentTM that offers increased stabilization in problematic soils, sediments, & waste streams. The available CaO creates for fast drying of soil sediments & waste streams. Calciment also effectively adjusts the plasticity index (pI) of high clay soils to eliminate shrink / swell after freeze / thaw & wet / dry cylces. CalcimentTM has been used on thousands of projects across the county! From construction, to Environmental, and even Biosolids, Calciment brings unparallel benefits to your projects.